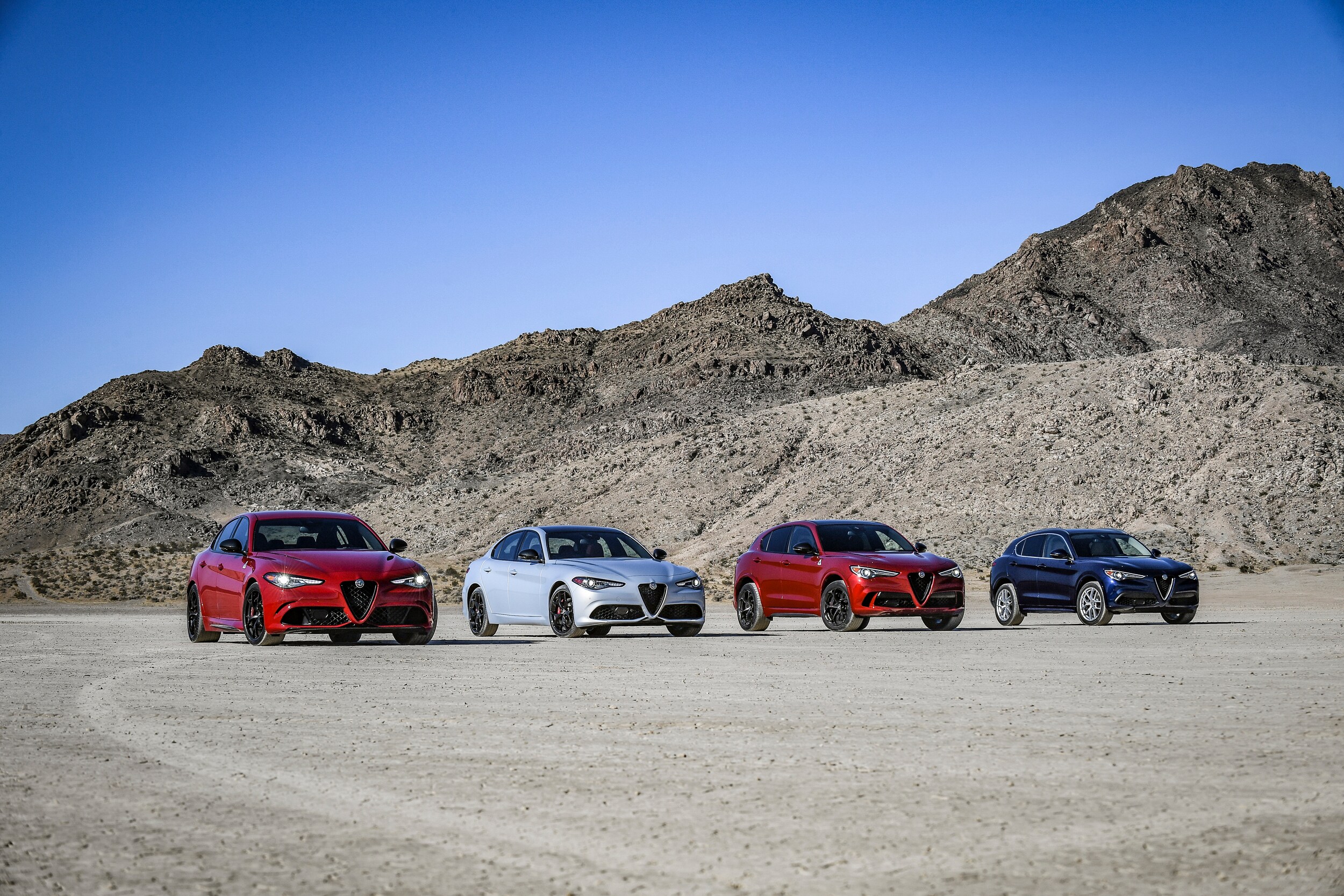 The Alfa Romeo brand is all about satisfying those with a desire to rise above the norm. Designed with distinction in mind, not only are Alfa Romeo vehicles easy on the eyes, but they perform well above what other luxury cars can achieve. With signature names like Stelvio, Giulia, Stelvio Quadrifoglio and Giulia Quadrifoglio, Alfa Romeo models set themselves apart from others.
Continuing this trend, each Alfa Romeo model has signature performance attributes rivals can't surpass that. Swift and strong, Alfa Romeo vehicles compete in a class of their own.
Thrilling Performance Under Every Hood
You won't find an Alfa Romeo model without a turbocharged engine. That is how important performance is to this brand.
The Stelvio is the timidest of this brand's options, utilizing a 2.0-liter I4 turbocharged engine and produces 280-hp. Its sedan layout differs from that of the Giulia, which is also undeniably powerful. Both rely on the same engine, RWD, and 8-speed automatic transmission, but the Giulia maintains better fuel economy. Both put out 306 pound-feet of torque, but you will find that the Alfa Romeo Giulia gets from 0-60mph quicker than the Alfa Romeo Stelvio.
At the top of this automaker's lineup are two prestigious models known as the Stelvio Quadrifoglio and the Giulia Quadrifoglio. Each one relies on a 2.9-liter V6 twin-turbocharged engine to power them, which also puts out 443 pound-feet of torque and generates 505 horsepower.
Although the Giulia Quadrifoglio maintains better fuel efficiency, the Stelvio Quadrifoglio is seen as this model's top-performing car. Its AWD puts it ahead of the Giulia's RWD, although they both utilize the same 8-speed automatic transmission as their predecessors. These two models are held in the highest regard in the Alfa Romeo model lineup, and we can certainly see why.
Visit us today to see our top-performing new and used models.