Who we are... 
Maranello Sports USA Inc. is a collaboration of R. Ferri Automotive, one of Canada's premier full-service automotive groups owned by Remo Ferri, and Brian Culligan.
With 16 locations throughout Canada including Ferrari of Ontario/Toronto, Maserati of Ontario/Oakville, with Maranello Alfa Romeo and Alfa Romeo of Oakville. Plus, BMW, Ford, and Chrysler, Dodge, Jeep, Ram, and more, R. Ferri Automotive brings over 40 years of luxury automotive experience to Buffalo and the surrounding Western New York market.
The Culligan name has been associated with the automotive business in Buffalo, NY since 1933 when his great uncle started Culligan Pontiac on Main Street in Williamsville. Over the years Brian's father and uncle operated multiple brands in the area under Culligan Auto Place right near Main Street and Transit Road in Williamsville. Brian has continued his passion for the automotive business, especially with highline vehicles, in Buffalo ever since. 
Maranello Alfa Romeo of Western New York services all of Buffalo, Williamsville, Amherst, Lancaster, Orchard Park, Niagara Falls, Clarence, Lockport, Springville, and Erie.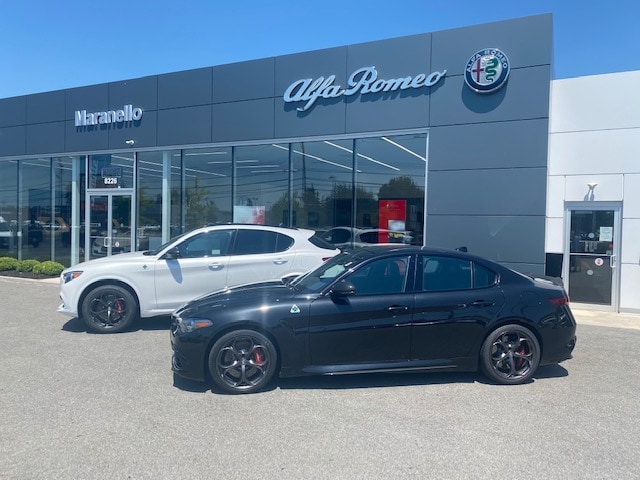 Experience Alfa Romeo
Alfa Romeo was founded on June 24th, 1910 in Milan, Italy. The brand has a rich racing history and has always been an iconic automotive brand recognized around the world. Their success in automobile racing has allowed them to produce vehicles that carry fantastic performance and handling today!
Question: Do you enjoy the vehicle you are driving? If you are looking for a little more fun out of your next vehicle then now is the time to get behind the wheel of an Alfa Romeo. Both the Giulia sedan and Stelvio SUV have performance that many other luxury vehicles simply do not have.
Our Commitment to You...
We do not just want to sell you a car.  Rather, we look to build a long-term relationship with our clients. Our goal is to make sure that you have a comfortable ownership experience with an Alfa Romeo in BOTH sales and service. That means helping you, with our years of experience, navigate through all the available purchase and lease options on either a new or preowned vehicle.  
And, as any luxury buyer will tell you, service is KEY to ownership experience and continued loyalty. There's a saying in the car business, "sales sell the 1st car and service sells all the rest." We understand the importance of getting your vehicle back both cleaned and fixed right the 1st time.  
Plus, we have new Alfa Romeo service loaners available by appointment. 
So, if you are in the market for a luxury automobile stop by and visit us at Maranello Alfa Romeo of Western New York. We think you will be impressed.